Sunday, April 3, 2011 at 10:48PM
Hello friends, and welcome to the new fuhleeshuh.com!! I fixed up the photojournal and have a new project called Hanging With Cartoons and a whole page dedicated to In My Dashboard. I hope you like it, I spent some good time coding this shit and ignoring my real homework. But now that this is launching into the universe I will go back to my studies. My college graduation day is approaching!!!!!!
I've left my 7 year relationship with blogger.com and am now seeing a better, cuter squarespace.com for my blog posts. No worries, you can check all the greatest hits over at http://fuhleeshuh.blogspot.com. It's super ugly right now, and some of the picture links are broken. I am going to tweak sum a dat later.
Prior to my Orlando Spring Break trip, it had been about 9 months since I visited Orlando, and I missed my old home. I finally got to see the Wizarding World of Harry Potter and all I can say is WOW.



The new Journey ride is half awesome, half vom worthy. I hate simulator rides (ie. The Simpsons, OG Back to the Future, Spiderman) and I was bummed when I saw the screens as we flew through Hogwarts, a quidditch match, buzzing by dementors. But I stuck through and actually did not throw up afterwards.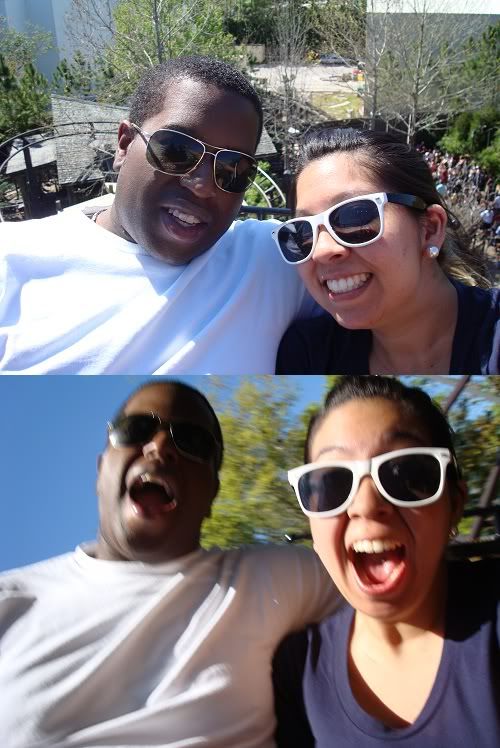 I used to work at Dueling Dragons in Islands of Adventure and saw the construction go down for Harry Potterland first hand. I watched them transform Dueling Dragons into "Dragons Challenge" and it was amazing to go back and walk through the castle I used to call home. Leonard used to be a team leader at the Flying Unicorn and used to tell people not to take pictures on the ride. And here we are, riding the old Unicorn which is now "Flight of the Hippogriff" and a whole bunch of old memories started coming back! That ride is probably less than a minute long and it's the fastest kiddie coaster in the game.



BUTTERBEER IS REAL. Real delicious.



Universal Mardi Gras was going down and you know I got some beads!




We went downtown and had drinks at Chillers for $1 drink Wednesdays. This picture shows my buzzed disapproval of Justin Beiber being played at the bar/club--WHY??? NO BEIBER IN THE CLUB PLEASE.


Back in January when I got my school schedule and figured I'd go to Orlando for Spring Break I immediately made reservations for dinner at Ohana at the Polynesian Resort. I went there for dinner a few years back and it left such an impression that I HAD to go back during my O-Town trip. You can't just role up to Ohana and get seats, you literally have to reserve months in advance. That place is the shit. The food is served family style and they bring you salad with honey dressing, coconut bread, chicken wings, potstickers, shrimp, steak, pork, chicken, noodles, steamed veggies -- and it's unlimited. It's a retarded amount of food. And for dessert, bread pudding with vanilla ice cream!




Some of the best friends I have are from Universal Studios! I usually stay with Janine when I'm in Orlando, but she was enjoying her own spring break on a Bahamas cruise. This trip I stayed with Kristen and Ryan at their house near Sea World. Thanks again boo boos!




The Flower and Garden Festival was going on in Epcot!




I saw this commercial on TV and KNEW I HAD TO DO IT WHEN I WENT TO DISNEY.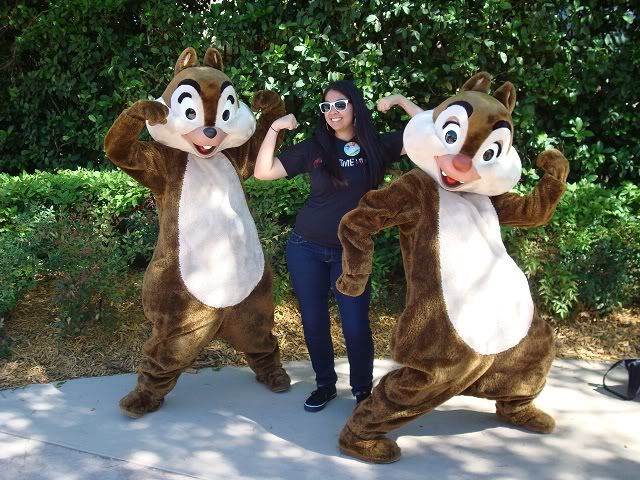 It was my last Spring Break of all time since I will graduate college in May. I'm not the Cancun-spring break kind of girl, so this last trip was perfect. I saw my friends, I ate good food, I went to theme parks for free and didn't wait in any lines. The best.
Miami Music Week came through and I covered the Ultra Music festival for EMI.
Pejman flew down from New York to work the Swedish House Mafia events for MMW and homie called me super last minute on Tuesday evening saying he got +1 for Swedish House at LIV. Steve Angello was spinning and Tinie Tempah came out and performed a few jams.
Ultra Music Festival was huge. and sold out. 150,000 TICKETS SOLD. I'm not a big house/electro fan, or raver of any sort, so I was kind of a fish out of water at this place, but I promoted the artists that needed to be promoted and absorbed the experience.
Ultra highlights include...Royksopp's dj spinning with a potato sack on his head, dancing to Cut Copy with Jenny, watching Duran Duran and dancing to "Girls on Film", Tinie Tempah killin it at Ultra! People went nuts during "Miami to Ibiza".. me included. Some of them were on ecstasy though. Me not included. I'm going to say at least 50% of the Ultra crowd was on some sort of drug, the majority being ecstasy.
My cousin Armand flew down from NYC for Ultra. He's an investment banking analyst at JPMorgan and LOVES HOUSE MUSIC. SO DOPE
Can you believe these food prices? I ate outside of Ultra. Jenny showed me better, local, cheaper cuisine.
Empire of the Sun was pretty awesome. That was a musical experience.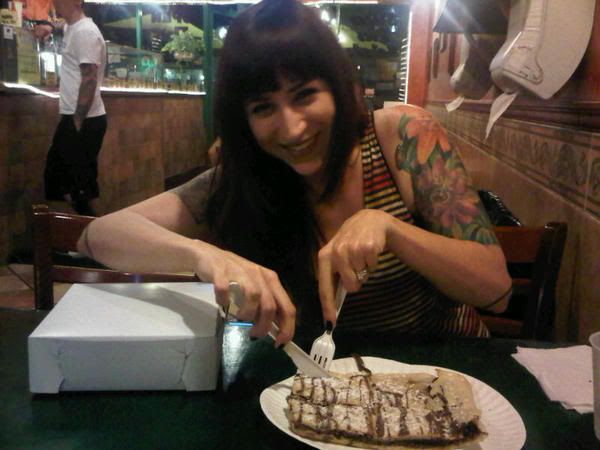 After the Ultra weekend was over, I had a nice sunday dinner with Kiersten at Pizza Rustica in Delray. For dessert we got the chocolate pizza slice, and it was HEAVENLY.

fuhleeshuh
|

2 Comments
|